Little Luvies Specialty Swaddle Blankets
Why are our swaddles Superior?
UNIQUE One of a Kind Designs only found at Little Luvies
PATTERNS Limited addition patterns sure to stand out in a crowd
PRINTING State of the Art Digital Printing used to allow for most vibrant and crisp color patterns
COLORS Color will not fade with washing
FABRIC Highest Quality Luxury Fabric. Ultra-soft and durable Bamboo/Cotton Blend
RIBBON Custom Silk Ribbon/"Tickle" tag makes the perfect security blanket that will help comfort your little one into a dreamy sleep
47x47in
Machine Washable
Softer with each wash
Little Luvies XL Luxury Burp/bibs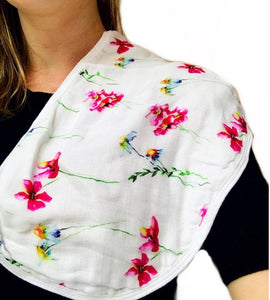 Matching Burp Cloth/ Bib Set
BAMBOO 6 layers of ultra-soft and durable bamboo/cotton blend. Super absorbent material makes for perfect baby spit up rag, baby's first bib, or Full coverage bib for our messy toddlers
BRILLIANT COLOR Most Beautiful Patterns using state-of-the-art Digital Printing technology to make colors brighter and more vibrant. Patterns for boy, girl, or unisex. Only found at Little Luvies.
2 BURP/BIB CLOTHS Each pack has 2 burp cloths/bibs making this the perfect newborn gift set.
The Little Luvies brand
Where babies deserve the best, and Moms are superheroes.
Dear Customer,
As a mom of two little girls, I know how amazing the first few days, weeks, months, and years of welcoming a new child into your life is. This time is full of blessings, smiles, exhaustion, frustrations, and triumphs. During this chapter of my life certain products became "life savers" for me and my family. This is why I created Little Luvies. This company is my way of creating products that are high quality, functional, and stylish. My mission is to provide the highest quality, essential baby products designed by a mom, for moms and babies. Little Luvies is my way of giving you and your family a big hug during this great adventure.
Big Hugs,
Little Luvies
Shop AMAZON Little Luvies Collection
For your convenience select products are available on Amazon. Visit the link below to shop our collection.
Click Listing for All color Options
Amazon Storefront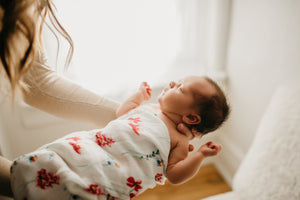 Join our Mom Tribe
Becoming a Mom is our greatest adventure.
Please join us to offer support, encouragement, and motivation to each other during this journey through the ups downs of motherhood.
Little Luvies Mom Tribe